Our people
Wioletta Winkler - HR specialist
Wioletta has worked at De Heus since 2011. Looking back at her first day at work, she could not have known that in the future she would develop her skills in HR and Payroll. She started her career in the financial department, because this was related to her studies in the field of IT and economic studies. Having specialised in human resource management and social competences, her career path led her to the HR department where she has been working for 4 years.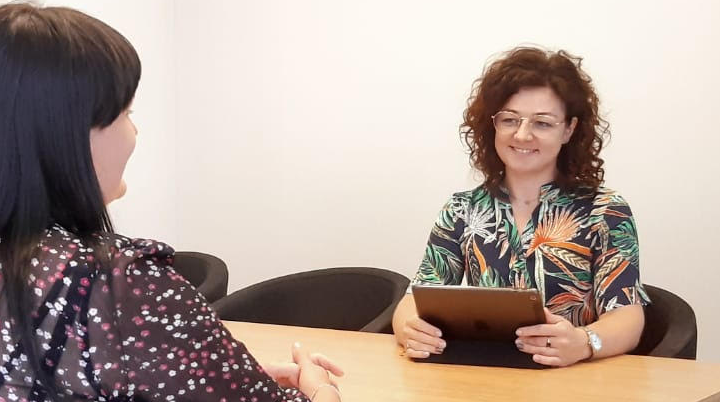 A day in the working life of Wioletta
The work of an HR specialist often involves numerous meetings. Wioletta: "Yes, I attend many meetings, but they are all different. Recruitment meetings are a way to look for new talents, development meetings are an opportunity to share knowledge, whilst business meetings are an inspiration and a challenge that generate further actions. Starting from the recruitment process, through on-boarding and daily collaboration, I am close to employees. My work also involves collaboration with managers. I support them, especially in the implementation of tasks related to employee development."
Motivation and satisfaction
Wioletta likes to help and talk to people, be close to them. "I know that many of my colleagues appreciate my support. A smile and thanks from my colleagues for my help and support in difficult situations is what motivates me and gives me job satisfaction. I am currently working on a project related to the implementation of a new personnel system in Poland. This is what I feel most comfortable with, working with people and implementing projects relating to human resources management. Moreover, cooperation in an international environment is a new experience and an opportunity for development."
Care about people
De Heus creates opportunities for personal and professional development. "For example, I participate in training sessions and implement ambitious projects which enable me to obtain new skills and develop my competences. I am very honoured to be one of the leaders of the Young De Heus Academy. It makes me proud to be able to represent my company and develop in the structures of De Heus. It really shows that De Heus cares about people," Wioletta concludes.