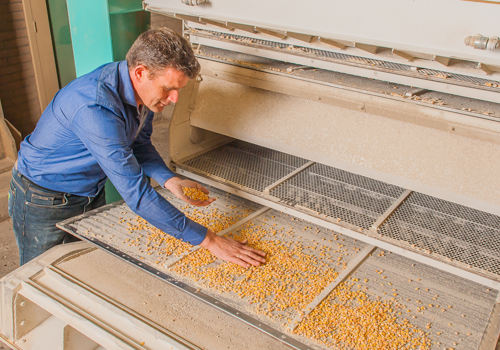 About Koudijs
Feeding Performance
Koudijs is exporting premixes, concentrates and specialties internationally
Koudijs Animal Nutrition is part of De Heus Animal Nutrition, an international producer of a complete range of compound feed, concentrates and feed specialties. Koudijs was founded in 1920 in the Netherlands, started as a local company and expanded towards exporting feed concentrates starting towards Africa and the Middle East in 1960. After joining De Heus in 1998, further growth was established by recognizing the need for good quality premixes and specialties in the market. Currently, Koudijs is exporting concentrates and specialties mainly in Europe, Africa, Middle East and Asia.
---
Our customers rely on our products and expertise to succeed
Koudijs is a supply partner for feed millers, integrators, dealers and importers as well as large farms. In every region our specific approach ensures that our customers are able to take best advantage of the opportunities in their market and are well equipped to meet the challenges they encounter. With our experienced team, backed by extensive nutritional and local farming knowledge we strive to fulfill our promise for optimal feeding performance.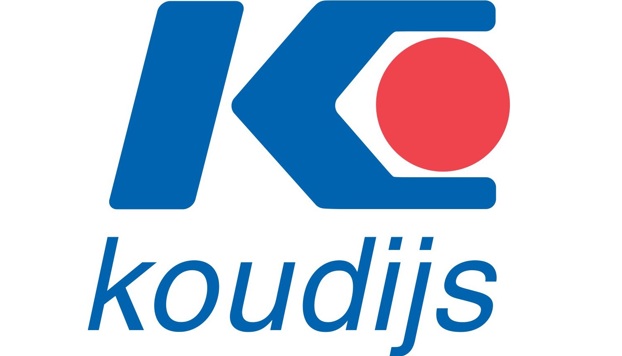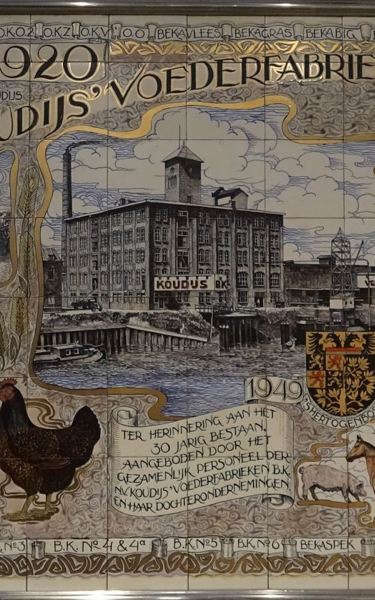 How it all started
The W Koudijs company was founded by the Koudijs family on January 1 1920 in Barneveld. Early 1928 the production of poultry feed was transferred to the ports of Rotterdam and around 1930 Koudijs started to operate internationally when the family took ownership of the Koudijs Futterfabriek B.K. A.G. in Germany.
Celebrating the 30-year anniversary of Koudijs
In 1938 the product range was expanded from poultry feed towards feeds for cattle and horses. In 1949 the production of all feed products were brought together in a new factory in Den Bosch. The 30-year anniversary of Koudijs was celebrated in style. The employees designed and gifted a tile panel which depicted key historic milestones to date to mark this anniversary. This tile panel can be admired in the poultry museum in Barneveld. Around 1960 the first activities outside of Europe were initiated and the acquisition of Zwaardermaker in 1964 marked the start of the new logo, the K with the red dot. This logo remains in use untill today. Koudijs continues to expand with an acquisition of the NJ Wouda's factories NV in Sneek.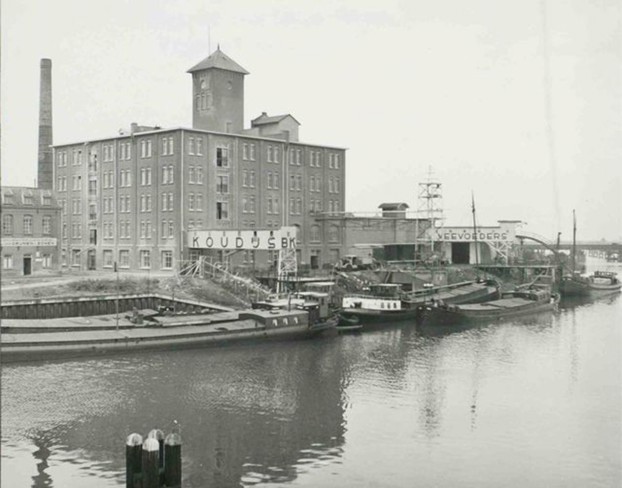 ---
"Every day, we work towards creating better access to safe and healthy food for a growing world population. We do so by providing our customers with the products and services they need to look after their animals and manage the sustainable development of their businesses."
Growing into a global export company
The 50th anniversary after the start in Barneveld was marked with the gift of a statue of a hen in bronze to the local municipality, who have placed the statue in a prominent place. In 1998 all Koudijs shares were transferred to the family company of De Heus, transforming De Heus from a local company into a global payer. In 2014 the production in Den Bosch is transferred to the production location Ravenstein. The export activities and part of the international expansion continues under the Koudijs name. Today Koudijs is active in over 70 countries with a full portfolio of products covering all livestock and feed types.
Learn more about our nutritional approach